Bianca Andreescu has become Canadas first grand slam champion of the open era, beating Serena Williams 6-3, 7-5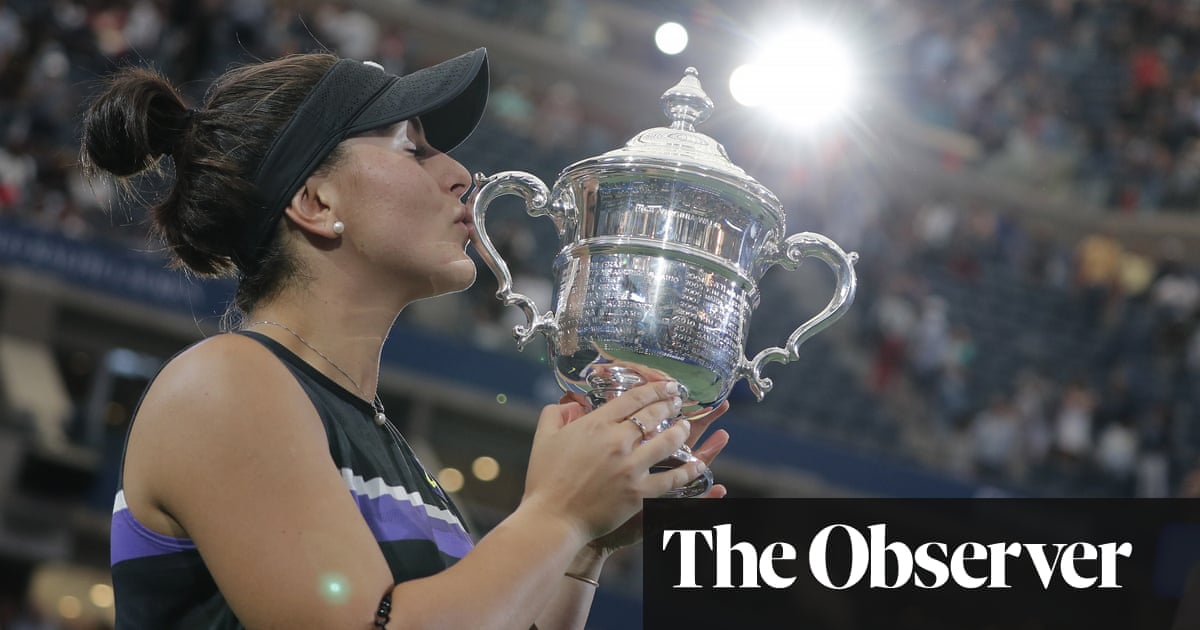 Serena Williams, so strong of limb and spirit, could not disguise her inner frailty when she stumbled at the tape in the US Open final, and tennis embraced another new teenage champion, Bianca Andreescu, who took an hour and 40 minutes to win 6-3, 7-5 on her grand slam final debut.
It was a match of uneven quality but festooned in unalloyed drama and much history. It also crowned the best first appearance in the tournament decider since Venus Williams lost to Martina Hingis in the 1997 final.
Serena has reached four of six slam finals (most recently losing to Andreescus friend Simona Halep at Wimbledon) since giving birth two years ago, but has yet to win one and remains stuck one short of the all-time record 24 majors owned by Margaret Court.
Williams said afterwards: I was just fighting, trying to stay out there a little bit longer. The fans were cheering so hard it made me fight a little bit harder. Bianca played an unbelievable match. I wish I could have played better. I feel really honoured to be out here, and still competing at this level. Its not easy in this sport after 20 years. Hopefully well have some ups soon.
The new champion, as cool as a seasoned pro and the first Canadian to win a major, said: Its so hard to explain. Im just beyond grateful. Ive worked really, really hard for this moment. This year has been a dream come true. Being able to play against Serena, a true legend of the sport, is amazing. It wasnt easy at all. Im really proud of how I dealt with everything. I know you guys wanted Serena to win. Im so sorry. I just tried my best to block everything out.
Williams began the match with a 97mph ace wide to the backhand, one of her slowest, but the two double faults that followed, as she strove for rhythm, cost her the game. It was a dream start for the debutant finalist.
A fiery hold in the third showed how much winning this title for a seventh time meant to Williams, though. She clearly dreaded the prospect of losing to two teenagers in a row in her home final.
There was anger in every forehand and one smashed winner threatened to rattle the corporate windows. The crowd were with her, apparently having forgiven her for her meltdown when losing to Naomi Osaka in the decider a year ago.
Andreescu did not lack for support from north of the border and looked composed and patient, waiting for her chance to lengthen her lead. She more than likely knew that Williams was 21-0 in slam finals when taking the first set. The Canadian needed to get on the board first.
Original Article : HERE ; The Ultimate Survival Food: The Lost Ways
Recommended articles:
-->
The Stress-free Golf Swing
-->
Crypto Ultimatum - Simply Follow The Methods And Multiply Your Money!
-->
Solfeggio Frequencies & Music
-->
How To Introduce Your Lover To Swinging