Mark Zuckerberg met governor of Bank of England last month to discuss decision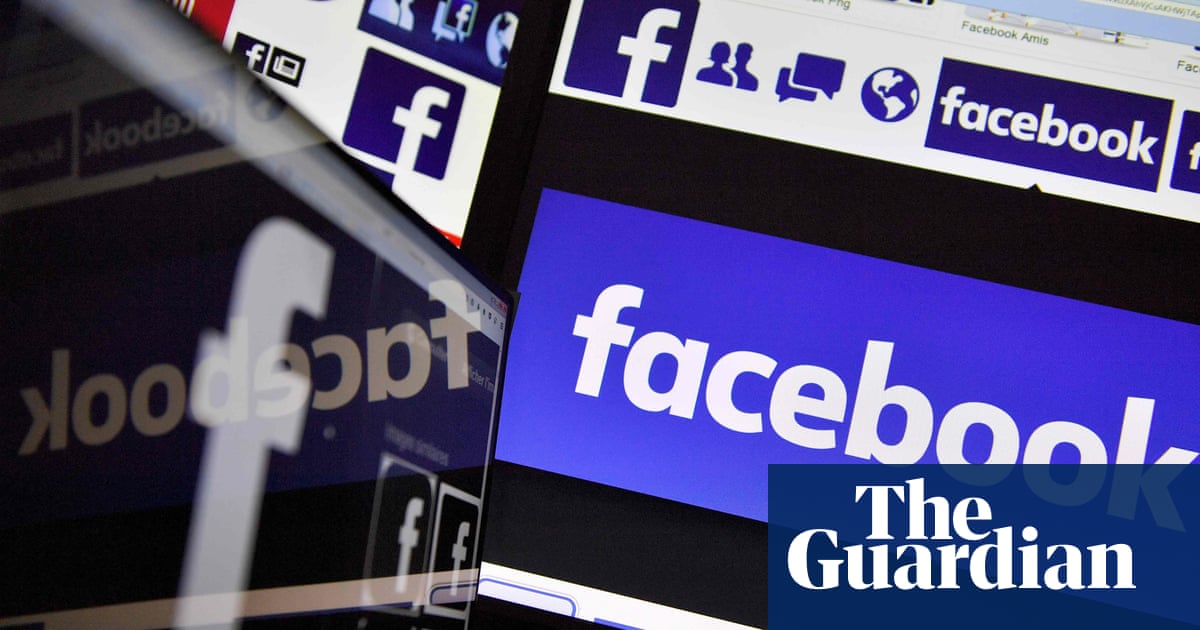 Facebook is planning to launch its own cryptocurrency in early 2020, allowing users to make digital payments in a dozen countries.
The currency, dubbed GlobalCoin, would enable Facebooks 2.4 billion monthly users to change dollars and other international currencies into its digital coins. The coins could then be used to buy things on the internet and in shops and other outlets, or to transfer money without needing a bank account.
Mark Zuckerberg, the founder and chief executive of Facebook, last month met the governor of the Bank of England, Mark Carney, to discuss the plans, according to the BBC.
Q&A

What is cryptocurrency?

A cryptocurrency is a form of digital asset that relies on a peer-to-peer network of users.

Sharing many of the features of traditional currencies, crypto assets can be used as a medium of exchange and a store of value for users.

Cryptocurrencies rely on so-called distributed ledger technology, which enables the authentication of transactions without them needing to be handled or guaranteed by a central authority. For that reason they are outside the control of governments and are unregulated by financial watchdogs.

If you own a crypto asset you control a secret digital key that you can use to prove to anyone on the network that a certain amount of that asset is yours.

If you spend it you tell the entire network that you have transferred ownership of it and use the same key to prove that you are telling the truth. Over time, the history of all those transactions becomes a lasting record of who owns what: that record is called the blockchain.

Bitcoin is the first and biggest cryptocurrency and has been on a wild ride since its creation in 2009, surging in value as investors piled in, drawing comparisons with the Tulip mania of the 17th century before it crashed in 2018. Sceptics warn that the lack of central control make crypto assets ideal for criminals and terrorists.

The number of crypto assets available has grown rapidly, including from several major companies. JP Morgan has built its own cryptocurrencies, while trading in traditional financial assets that track the value of cryptocurrencies such as derivatives and contracts for difference have also become available. Richard Partington
Zuckerberg has also discussed the proposal, known as Project Libra, with US Treasury officials and is in talks with money transfer firms, including Western Union, to develop cheap, safe ways for people to send and receive money. A report last year said Facebook is working on a cryptocurrency that would let users transfer money using WhatsApp, its encrypted mobile-messaging app.
Payments is one of the areas where we have an opportunity to make it a lot easier, Zuckerberg told the companys developer conference last month. I believe it should be as easy to send money to someone as it is to send a photo.
In order to try to stabilise the digital currency the company is looking to peg its value to a basket of established currencies, including the US dollar, the euro and the Japanese yen.
Facebook is also looking at paying users fractions of a coin for activities such as viewing ads and interacting with content related to online shopping, similar to loyalty schemes run by retailers.
However, experts believe that regulatory issues and Facebooks poor track record on data privacy and protection are likely to prove to be the biggest hurdles to making the currency a success.
Facebook is not regulated in the same way as banks are, and the cryptocurrency industry is, by definition almost, unregulated, said Rebecca Harding, chief executive of banking trade data analytics firm Coriolis Technologies.
In the UK, for example, there are no formal laws that govern this market because cryptocurrencies are not legal tender. Facebook has also had issues with protecting user data in the past few years and this may well be an issue for it as it tries to provide guarantees to users that their financial information is safe.
Following an Observer investigation last year, it emerged that the data of up to 87 million Facebook users had been used improperly by Cambridge Analytica to target ads for Donald Trump in the 2016 US presidential election.
Earlier this month the US Senate committee on banking wrote an open letter to Zuckerberg asking how the currency would work, what consumer protection would be offered and how data would be secured.
It has also emerged that Zuckerberg held talks with the billionaire Winklevoss twins, Cameron and Tyler, whose bitter legal battle over the origins of Facebook was chronicled in the film The Social Network. The twins, who went to Harvard with Zuckerberg and later sued him for stealing their idea for a social network, founded the cryptocurrency exchange, Gemini, in 2014.
In the highly unregulated world of cryptocurrencies Gemini is notable as being one of the first two companies to win regulatory approval to launch a digital currency pegged to the US dollar, the Gemini dollar.
It emerged last month that Facebook is looking for $1bn (790m) in funding to support the project, and has held talks with payments giants including Visa and Mastercard.
Facebook has been long expected to make a move in financial services, having hired the former PayPal president David Marcus to run its messaging app in 2014. Marcus, a board member of crypto exchange Coinbase, runs Facebooks blockchain initiatives, the technology on which cryptocurrencies run.
In February JP Morgan became the first major US bank to create its own cryptocurrency, JPM Coin, as a way for its clients to settle payments.
Original Article : HERE ; The Ultimate Survival Food: The Lost Ways
Recommended articles:
-->
Make Money Buying And Selling Gold
-->
DFY Member Special Bundle
-->
Trump 2020 Products
-->
Doylesoft - Kb Software And Productivity Software.