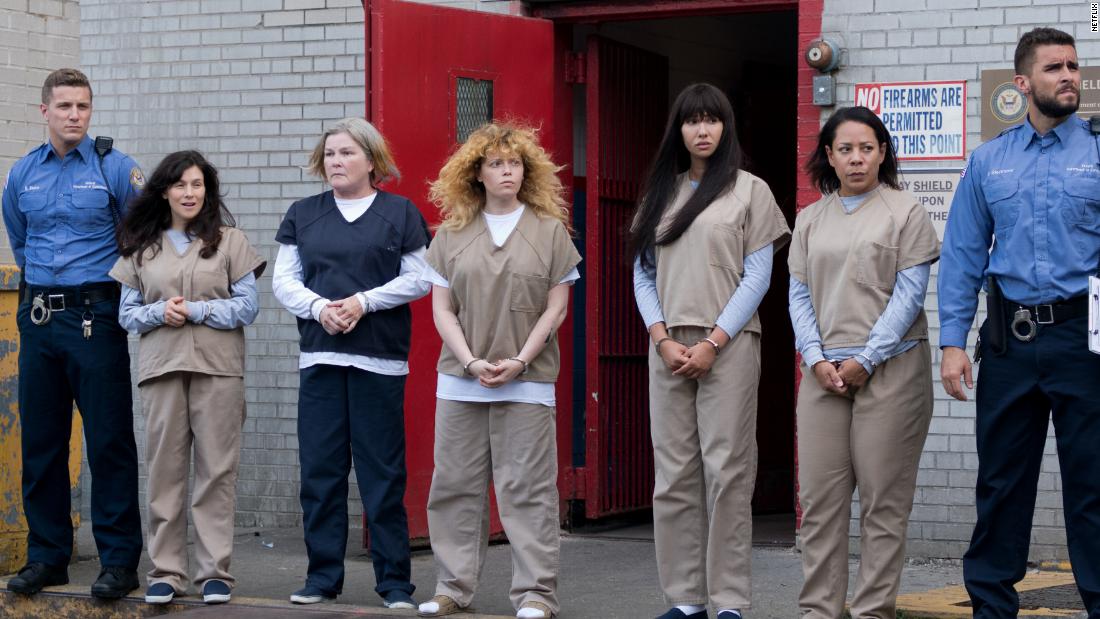 (CNN)It's almost time for the "Orange is the New Black" cast to say goodbye. And we can already tell it's going to be a tearjerker.
Some of the stars included Uzo Aduba, Dascha Polanco, Danielle Brooks, Taylor Schilling, Natasha Lyonne, Kate Mulgrew, Adrienne Moore, Jackie Cruz and Diane Guerrero.
In an a capella rendition of Regina Spektor's song "You've Got Time," the actors take turns singing the lyrics as they walk around the show's set. But rather than the upbeat tone of the original, their version is somber and emotional.
The lyrics will pull at your heart:
The animals, the animalsTrapped, trapped, trappedTill the cage is fullThe day is newEveryone is waiting, waiting on youYou've got time
Think of all the roads
Think of all their crossings
Taking steps is easy
Standing still is hard
Remember all the faces
Remember all their voices
Everything is different
The second time around
And you've got time
"So misty, so beautiful! Thank you for everything to the wonderful women and men of @OITNB- I loved singing along with you," Spektor tweeted.
Netflix confirmed last October the seventh season would be the show's last.
The series' final season is available on Netflix July 26.
Original Article : HERE ; The Ultimate Survival Food: The Lost Ways